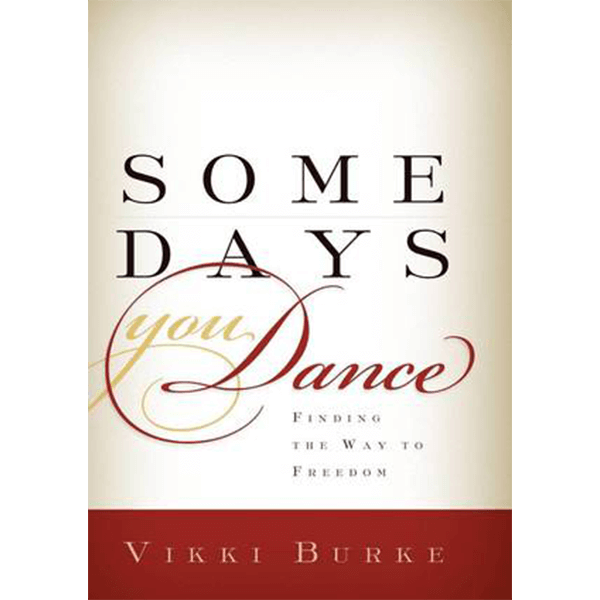 Vikki Burke
Some Days You Dance
In Some Days You Dance, author Vikki Burke brings insight, wisdom and humor to a problem most of us deal with, but few want to acknowledge, our struggle with self-image and freedom from the past. These two key components, when not addressed, steal our ability to "dance" and be who God created us to be.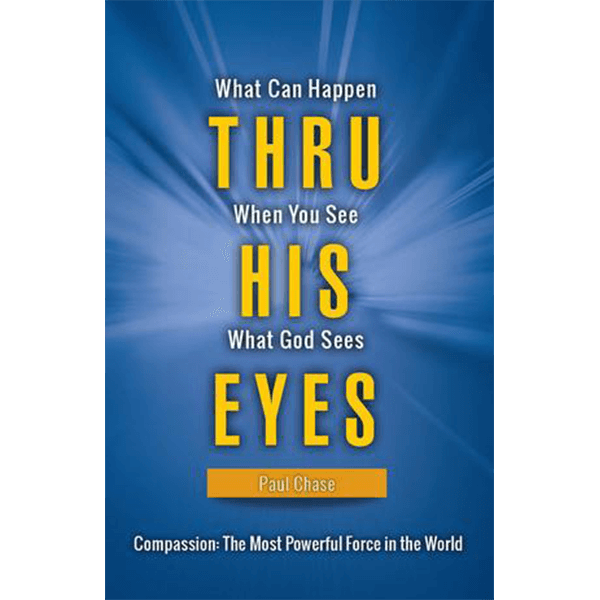 Paul Chase
Thru His Eyes: What Can Happen When You See What God Sees 
What would happen if we could see as God sees? If we could view our lives and the lives of others not through our own limited vision, but through the eyes of God? When you experience the love, grace and powerful life-altering force of compassion, you will begin to see what He sees, hear what He hears, and touch what He touches.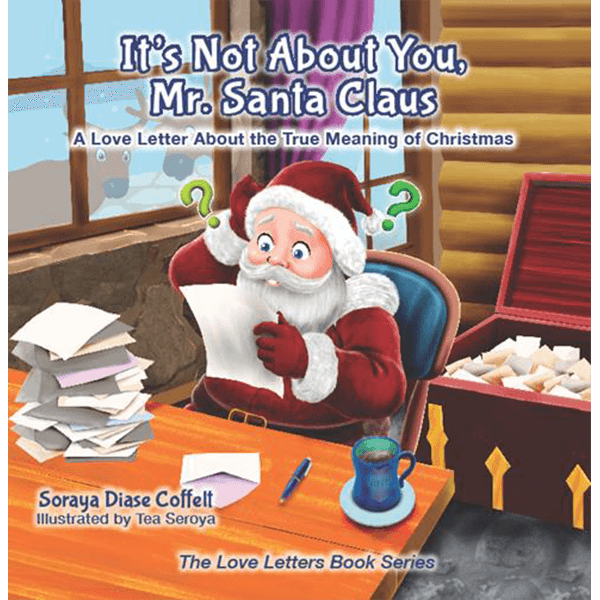 Soraya Coffelt
It's Not About You, Mr. Santa Claus
Christmas is one of the most popular holidays celebrated in most countries around the world, yet the true origin of this special day is often missed. Almost everyone equates Santa Claus with the giving of gifts. But what event was the catalyst behind this centuries-old tradition? Learn the questions of one little boy and what he discovered.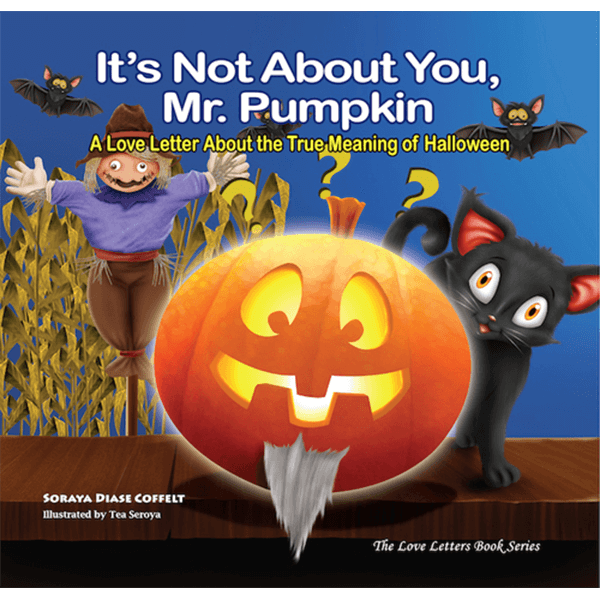 Soraya Coffelt
It's Not About You, Mr. Pumpkin
Where did Trick or Treat begin? Halloween has become one of the most popular and commercially profitable holidays in America, yet the true origin of this day is often missed. This delightfully illustrated children's story teaches the important historical background behind this holiday and to reflect on what is most important.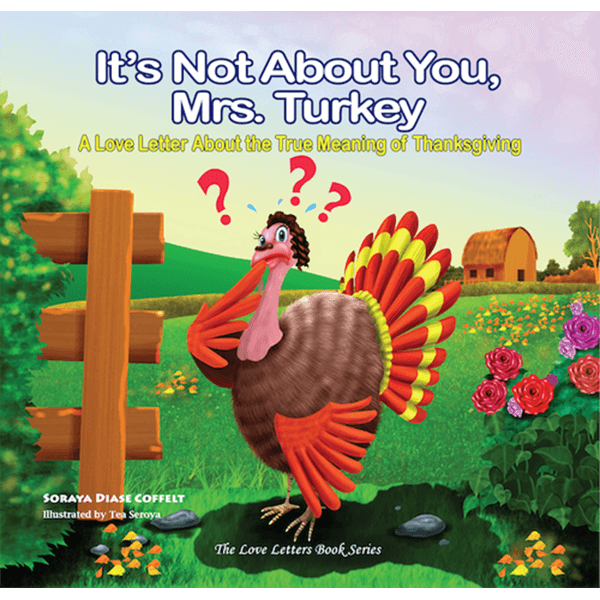 Soraya Coffelt
It's Not About You, Mrs. Turkey
How did Thanksgiving begin? What do you think of when you think of Thanksgiving? Turkey? Dressing? Harvest-time? Thanksgiving is more than just great food. This is the perfect tool, with colorful illustrations, to assist parents as they instruct their children on the important historical background behind this holiday and to reflect on the importance of family, friends and a thankful heart.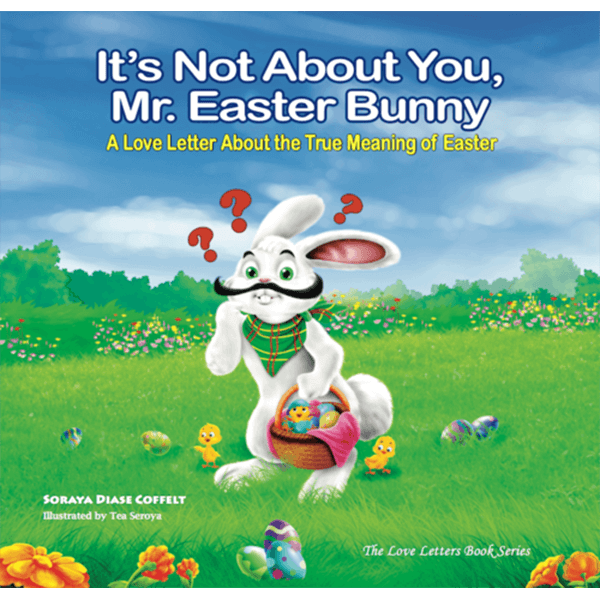 Soraya Coffelt
It's Not About You, Mr. Easter Bunny
The 4th book in the Love Letter series by Soraya Coffelt is all about the holiday of Easter. Although associated most with colored eggs and Easter egg hunts, chocolate bunnies, stuffed rabbits, and fuzzy baby chicks. There is so much more to this important holiday. Have you ever wondered where this celebration began? How did these traditions first start, and how have they changed over the years since their origin in ancient times? The answers may surprise you!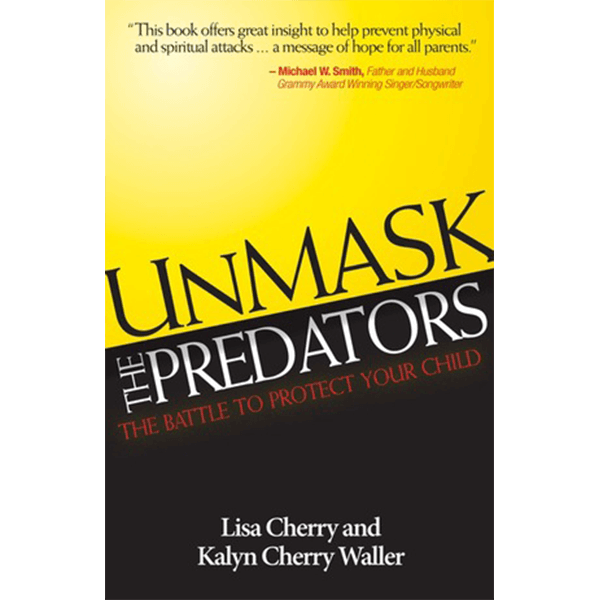 Lisa Cherry
Unmask the Predators
Almost every week another report hits the airwaves involving the issue of predators preying on our kids. From the Penn State scandal to the recent acknowledement of the California teacher who let his wife for one of his students, underage children are easy targets. Unfortunately, most parents think it could never happen to their child.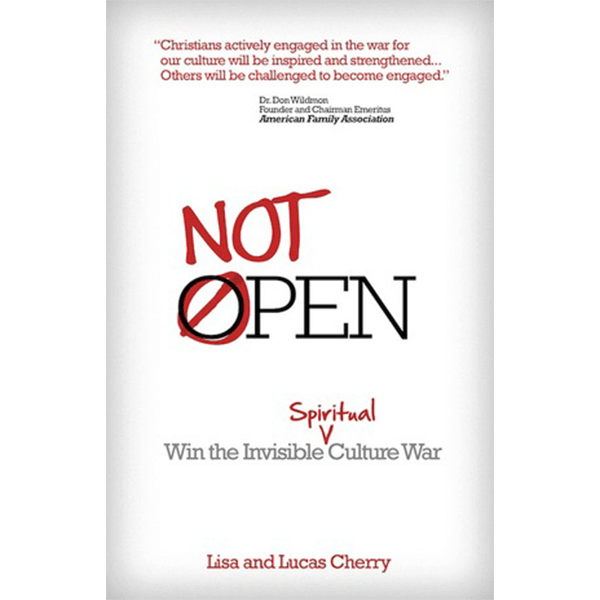 Lisa & Lucas Cherry
Not Open – Winning the Invisible Spiritual Culture War
In their new book, Not Open: Win the Invisible, Spiritual Culture War, mother-son team Lisa and Lucas Cherry join forces to share on one of the most pressing issues facing parents today … the growing spiritual culture war that is dividing our nation.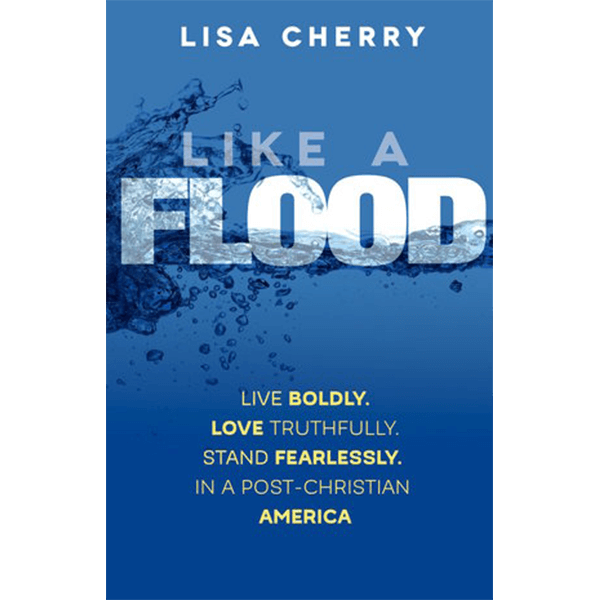 Lisa Cherry
Like a Flood
Endorsed by the Benham Brothers, Lisa Cherry brings to light two floods and two destinies. One a spiritual flood of light and one of darkness. Both are heading toward us. Cherry exposes the truth of the day in which we live, and how to be prepared to walk through in protection and understanding.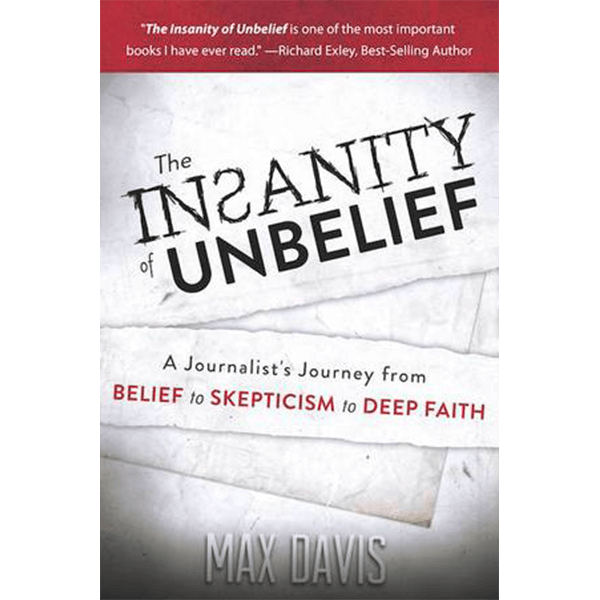 Max Davis
The Insanity of Unbelief
"One day one of my professors asked me if it was true that I was a Bible-believing Christian. When I answered yes, his polite, upbeat attitude instantly turned rude and arrogant. In front of my peers, he insulted my intelligence, belittled my faith, and discredited the Bible. To him there was absolutely no doubt that science and academia had shown the pure 'insanity of such belief," writes author Max Davis.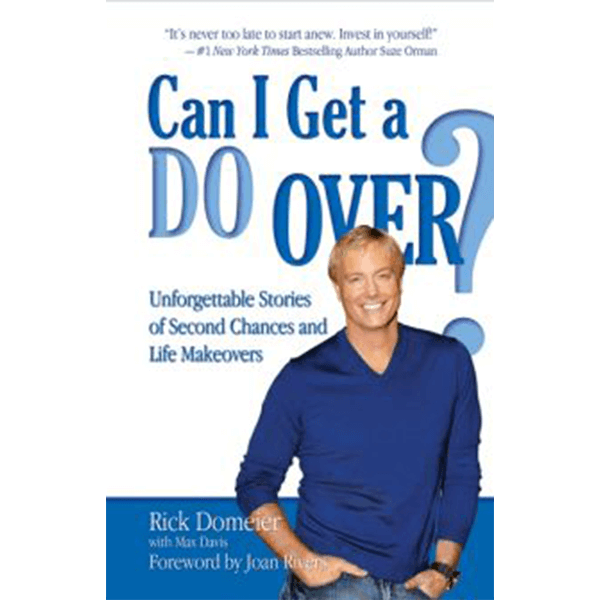 Rick Domeier & Max Davis
Can I Get a Do Over?
How many people have come to that same conclusion? Sometimes the scripts in our lives need a major rewrite. But where to start? Rick Domeier & Max Davis' new book, Can I Get A Do Over? share their own and many other life-changing stories that will inspire you to realize that it's never too late for a do-over and it's never too hard for God.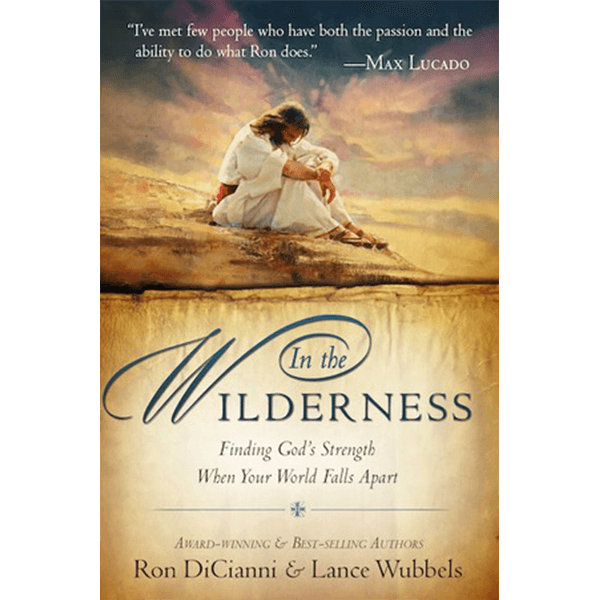 Ron DiCianni and Lance Wubbels
In the Wilderness
Have you ever experienced one of the following:
The tragic loss of a loved one?
Overwhelming financial hardship?
A crippling diagnosis?
Shattered dreams
We all have. Of the wilderness experience, DiCianni shared, "You are either leaving the wilderness, entering the wilderness, or are in the wilderness."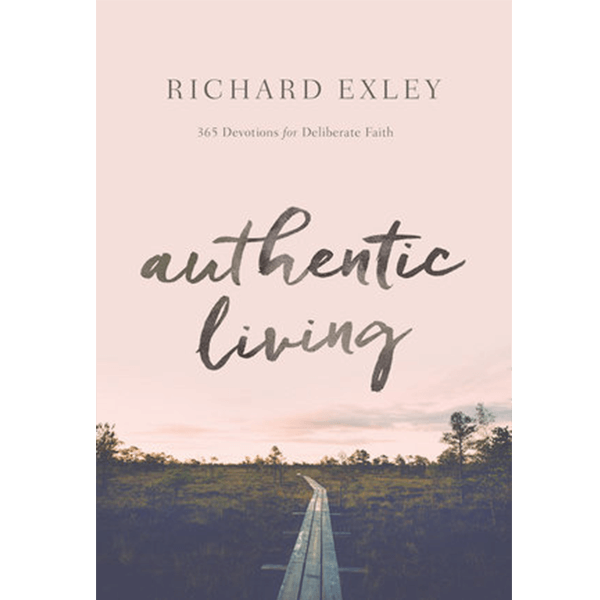 Richard Exley
Authentic Living: 365 Devotions for Deliberate Faith
Best-selling author, Richard Exley has written a collection of 365 daily devotions each which contains a life changing spiritual truth, a relevant verse of scripture and a prayer that is refreshingly transparent. It is designed to fit busy schedules and yet still offer profound and thought provoking insights to nourish your day.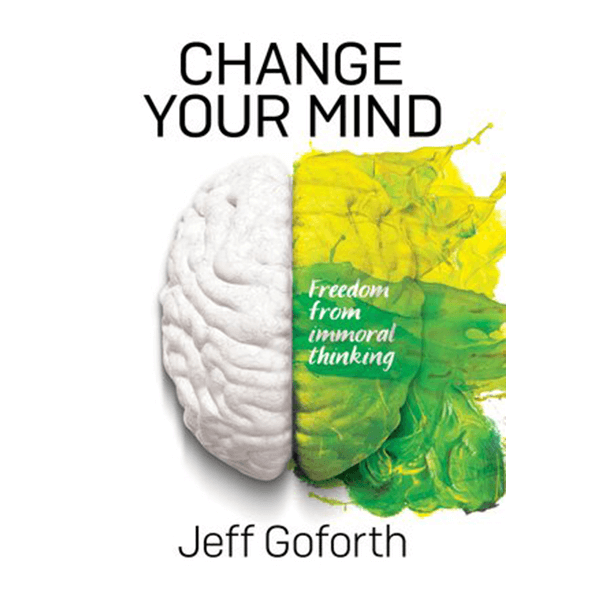 Jeff Goforth
Change Your Mind
The addictive drug of pornography is easily accessible and statistics growing use among both men and women. Once that door is opened, like any drug, it is hard to get it closed to take back control of your mind and purity. Jeff Goforth speaks from personal experience and freedom. This powerful teaching reveals how to walk out of porn addiction and stay free.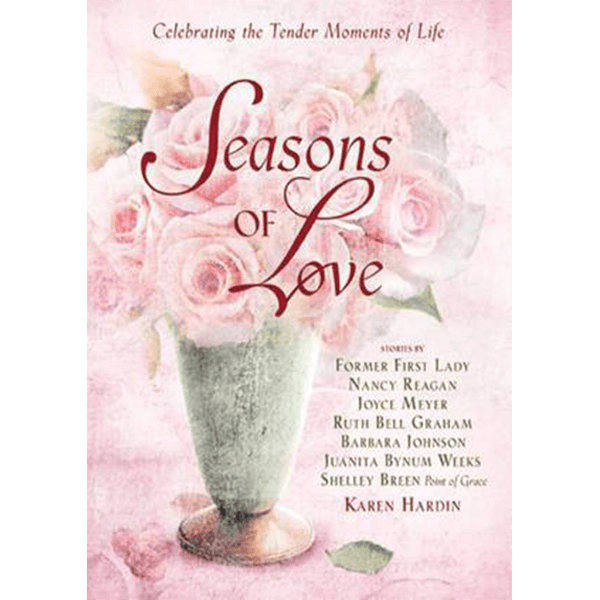 Karen Hardin
Seasons of Love
Seasons of Love shares the stories of women from around the world who have walked through the myriad of seasons that bring love and life. Written from personal interviews, these short stories share intimate and compelling insights from well-known personalities such as Nancy Reagan, Joyce Meyer, Ruth Bell Graham, Barbara Johnson and Michael W. Smith.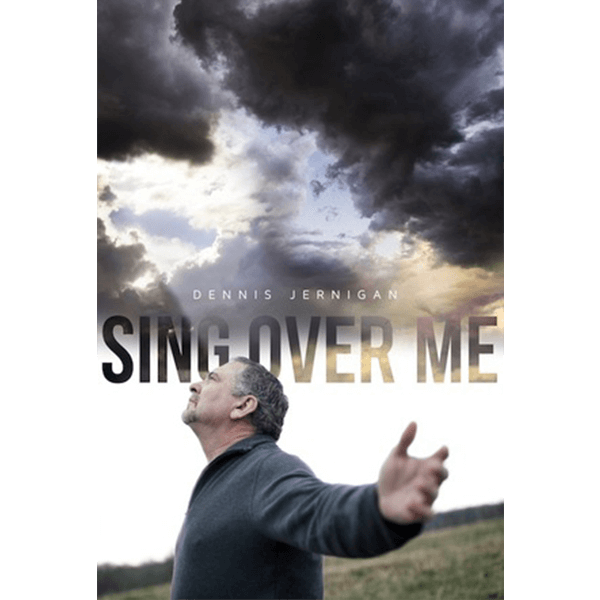 Dennis Jernigan
Sing Over Me
"Sing Over Me" is the new 1 ½ hour documentary which tells the story of award-winning singer/songwriter, Dennis Jernigan, of his battle against same-sex attraction and a homosexual lifestyle, his transformation and the ability he was given to walk away from it through God's healing power. That was thirty years ago. Through his story, Jernigan offers hope that transformation is available through the power of Jesus Christ.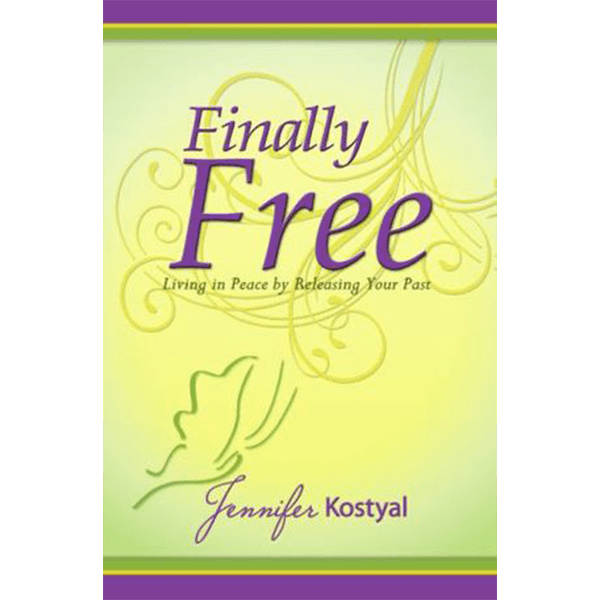 Jennifer Kostyal and Karen Hardin
Finally Free
Religious abuse, verbal abuse, sexual abuse … Like it or not, we are a product of our past linked to incidents, memories and actions, some which become defining moments shaping our future. For many, especially those that have endured the pain of abuse, the haunting memories have become the walls that chain us to the past. But that was never God's plan.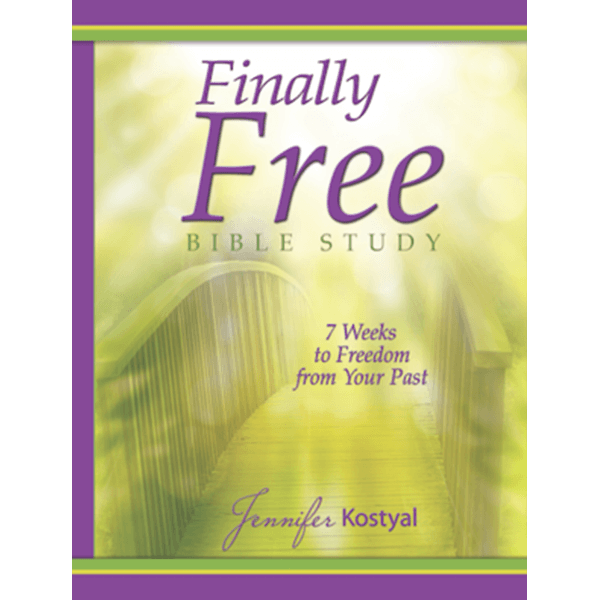 Jennifer Kostyal and Karen Hardin
Finally Free – Bible Study
This 7 week study course is perfect for either individual or group use. Each week you will walk through important steps and scriptures that will provide the tools you need to be free from your past and stay free. Each week focuses on a different key individual in the Bible who, against incredible odds, was healed and set free from their past—and who went on to do mighty things for God. That can be you.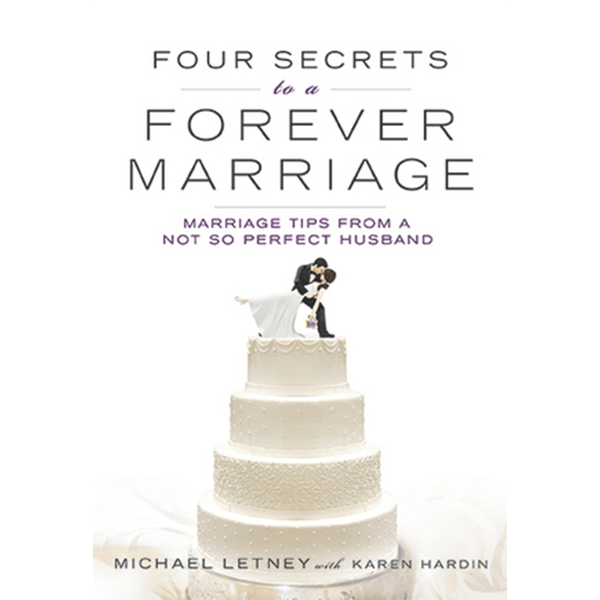 Michael Letney & Karen Hardin
Four Secrets to a Forever Marriage
An inspirational story with practical insights, wisdom and teaching that will help not just newlyweds, but any couple intent on attaining a forever marriage. Letney shares the four necessary ingredients essential to the success of every relationship for those willing to apply them. Can it be that easy? Yes, but then again, it can be the hardest thing you will ever do. It's all a matter of decision and what you are willing to give to receive a forever marriage.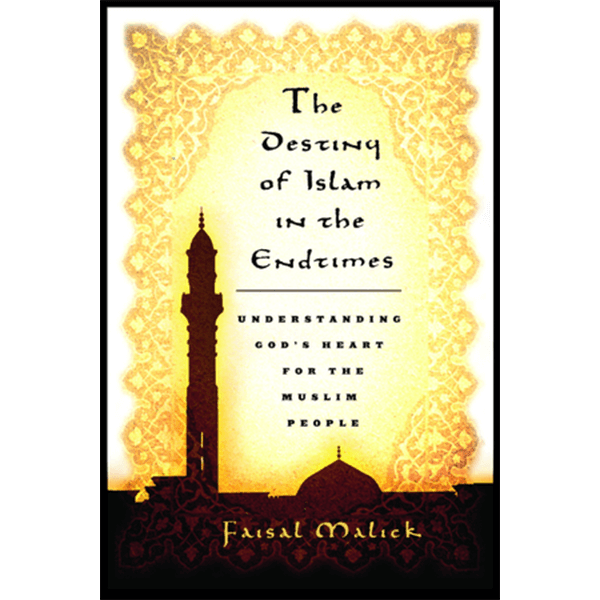 Faisal Malick
The Destiny of Islam in the End Times
At one time, Faisal Malick was a devout Muslim and businessman with two primary goals in life–to become a highly successful businessman and to draw as many people away from Christianity into Islam as possible. "Nothing could make me confess Jesus as the Son of God," Malick states.
Nothing that is except an encounter with the one true God.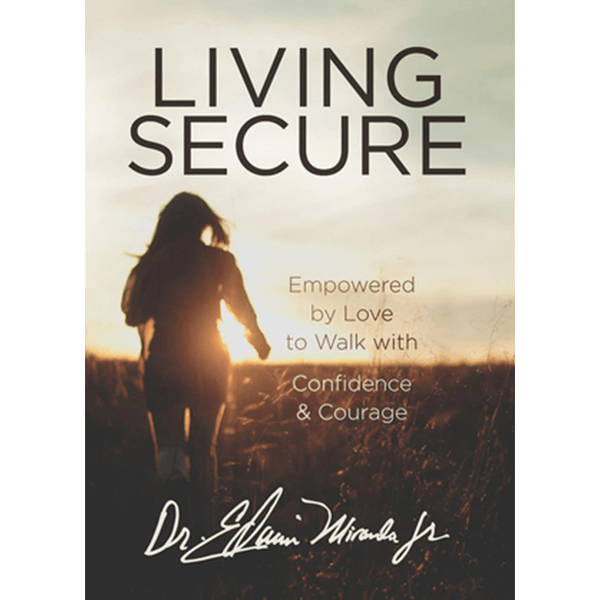 Dr. Edwin Miranda, Jr.
Living Secure
In Living Secure, Dr. Edwin Miranda, Jr. reveals an important secret that will empower you with  new resolve, stability and strength in every situation. In this life-transforming book, you will understand the secret of how to be a person secure in heart and mind and live with expectation of the great things God has on the horizon for your life!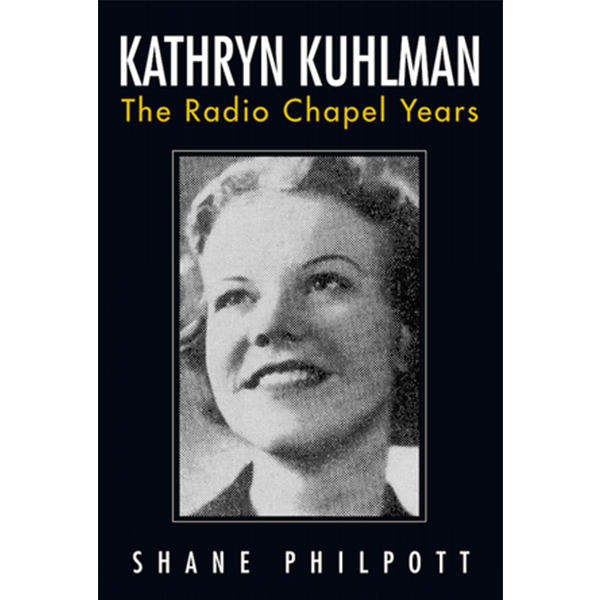 Shane Philpott
Kathryn Kuhlman – The Radio Chapel Years
The charismatic evangelist Kathryn Kuhlman's ministry captured the world's attention. Auditoriums filled to standing room only as people would drive a hundred miles or more to hear her speak. One of the most remarkable of those crusades was in Mason City, Iowa, at Radio Chapel. It was also, perhaps, the most devastating.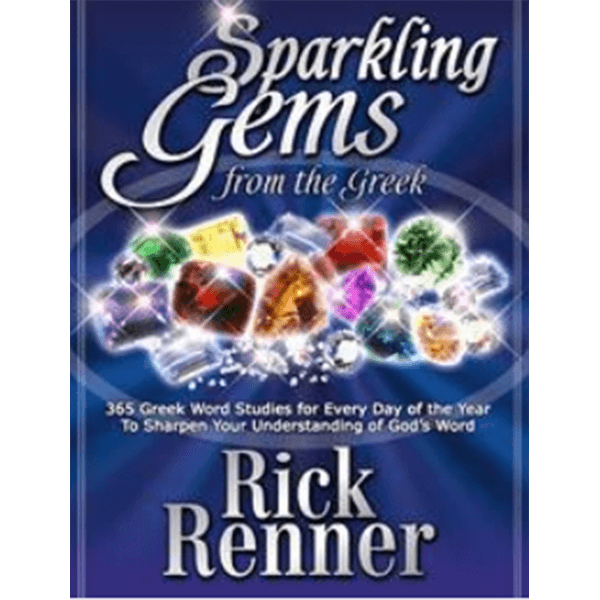 Rick Renner
Sparkling Gems from the Greek
Some have compared it to 365 spiritual meals to feed the hungry soul. Pastors have referred to it as 365 potential sermons while still others might think of it as 365 golden nuggets of transforming truths. Ultimately, Sparkling Gems is much more than the average daily devotional, it provides food for thought no matter what stage of life or career you find yourself.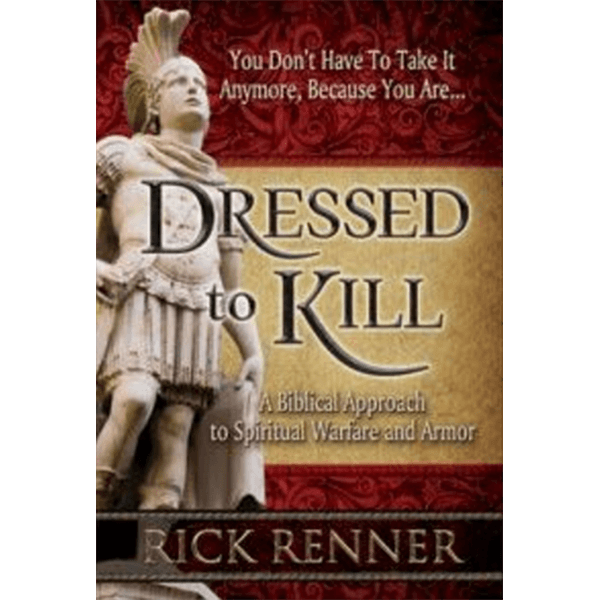 Rick Renner
Dressed to Kill
"Dressed to Kill is a biblical approach to spiritual warfare and armor. It is one of the most sound, sane approaches to this subject that I've ever seen in my life. I think it is the best overall view biblically of what's going on in the spiritual realm and in spiritual warfare." – James Robison, Host – Life Today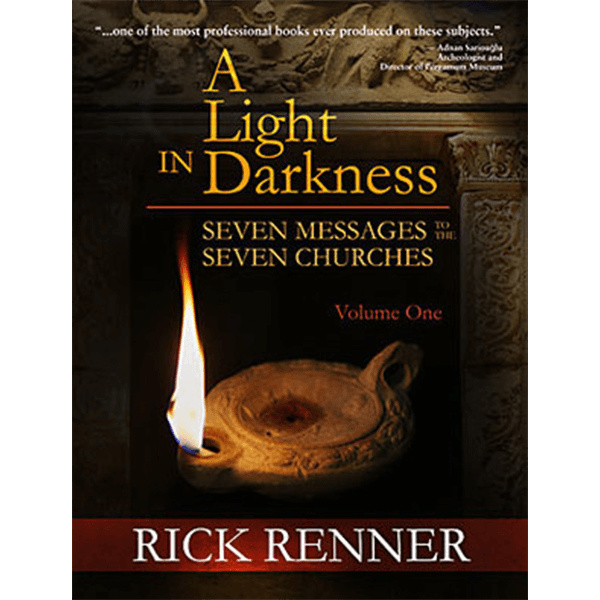 Rick Renner
A Light in Darkness
"This is perhaps the most important book I have ever written," were the words author, Rick Renner, used when asked about his reason for taking on this extensive work. A Light in Darkness is as unique as it is comprehensive in its study of ancient biblical history and how it intertwines with the modern day Church.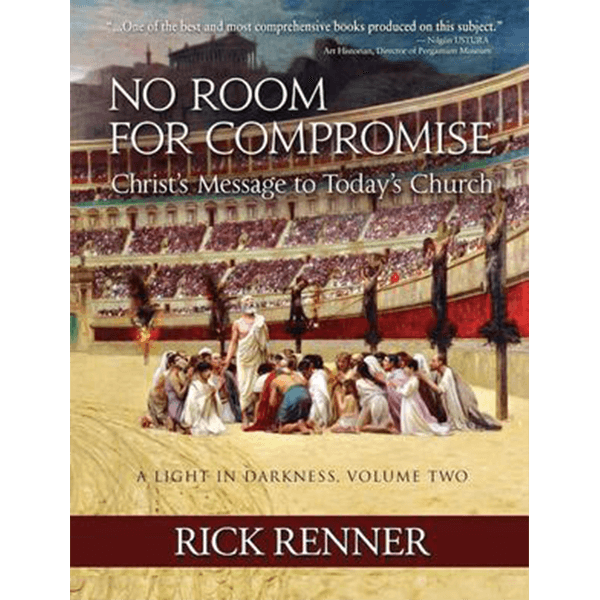 Rick Renner
No Room for Compromise – A Light in Darkness, Vol. 2
The second book in the A Light in Darkness Series is an important message for believers today to help us prepare for the future. Renner takes us back in history to the first century church and shows how the struggles they faced then, are in fact, repeating themselves in history today. Believers can and should be prepared. This book is a step in the right direction.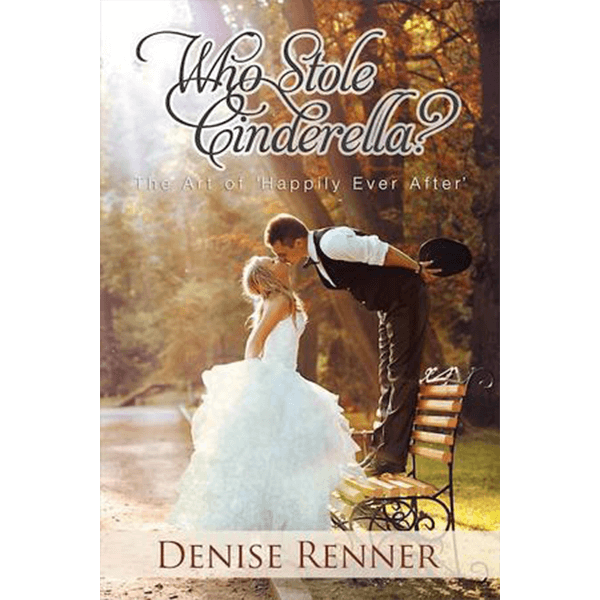 Denise Renner
Who Stole Cinderella?
The making of a great marriage has been the source of numerous books, so why write one more? Because Who Stole Cinderella? addresses issues and questions many skirt. In her new book, Denise shares candidly from over thirty years of ministry and marriage—to the same man–of overcoming, patience, love, forgiveness and the "s" word —submission, and what that really means.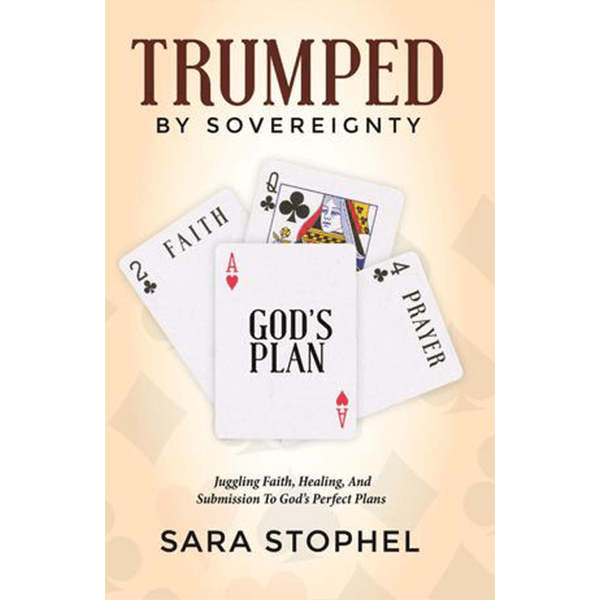 Sara Stophel
Trumped by Sovereignty
In Trumped by Sovereignty, author and minister Sara Stophel shares with raw honesty, humor and insight regarding the hard questions we face when life gets messy. "It is what He can do when we are willing to look at truth in the midst of reality; as we struggle to understand faith while watching sovereignty unfold; and what happens when we are willing to say in the midst of the trial, 'God, I trust You.'"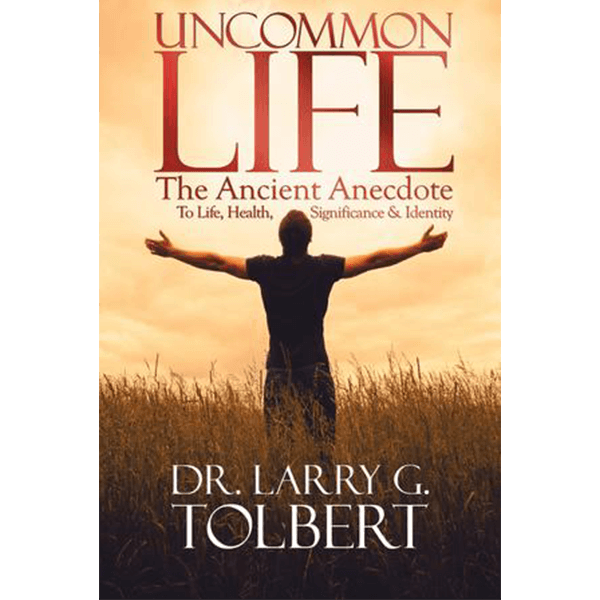 Larry Tolbert
Uncommon Life
As a former pastor, Larry recognized that many people he knew were experiencing sickness, lack, frustration, depression and anxiety in their lives. Although outwardly it appeared they were "doing all the right things," the reality was their lives did not reflect it. As he asked himself the question, "Why not? What was missing?" The answer changed his life.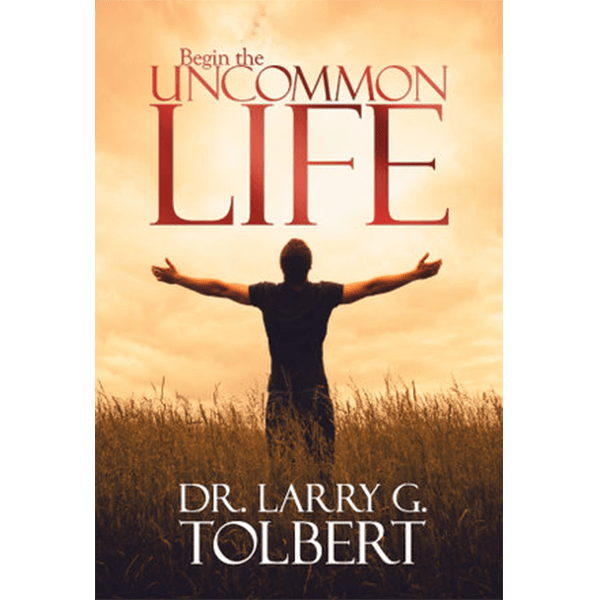 Larry Tolbert
How to Begin Uncommon Life
This short mini-book is a free download that will introduce the journey of how to begin and live out the Uncommon Life.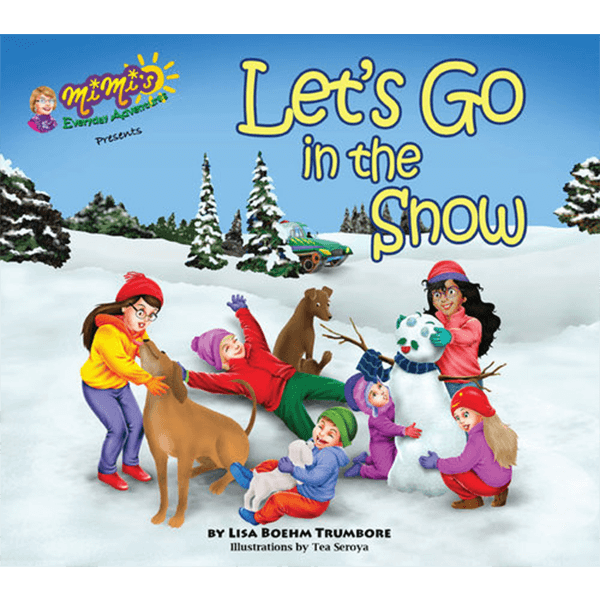 Lisa Trumbore
Let's Go in the Snow
A snowstorm becomes the catalyst for adventure and danger when the Dresner and Endicott kids join forces for what they believe will be a simple snow day out of school. But it becomes so much more.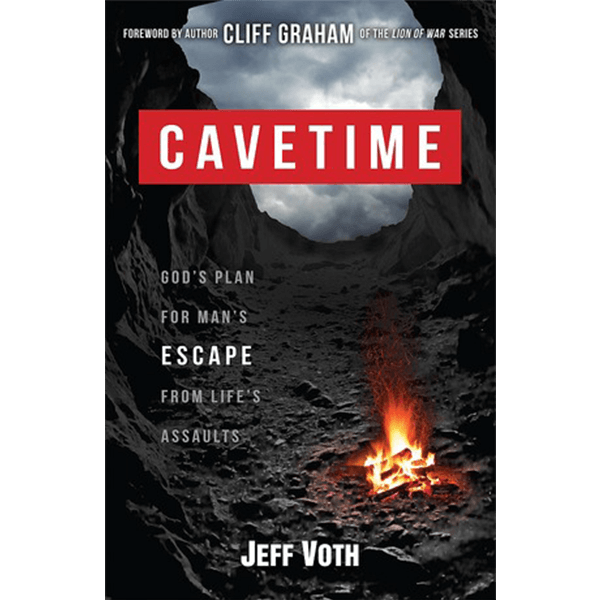 Jeff Voth
Cavetime
Real men – tough men – don't ever need help. That's the unspoken creed by which most men live. Blitzed by cultural and spiritual expectations to succeed, most men feel they must present themselves as 'the perfect man' with everything under control…a perfect set-up for failure.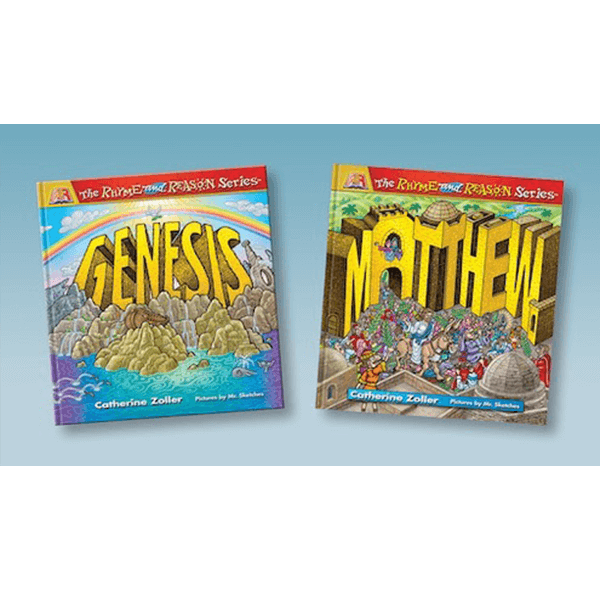 Catherine Zoller
The Rhyme & Reason Series
Humor is a large part of author Catherine Zoller's delivery in the colorfully illustrated Rhyme & Reason Series. Yet, as a child, Catherine's life was far from humorous. Branded a "difficult child" her parents threw up their hands and signed her over to become a ward of the state.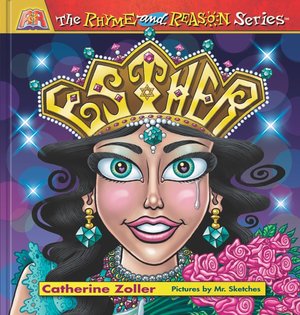 Catherine Zoller
Rhyme & Reason – Esther
Esther was not only beautiful outside but inside. Her willingness to obey God and listen to the advice of others opened the door that moved her to a place of honor but also became a door of salvation for her the Jewish people. This is a wonderful story for children to understand how the obedience of one person can impact an entire nation.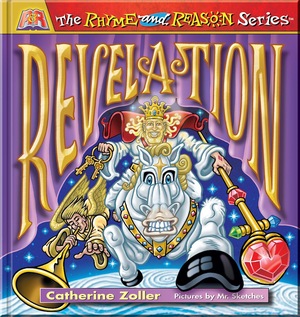 Catherine Zoller
Rhyme & Reason – Revelation
The book of Revelation in the Bible can be hard enough for adults to digest, so what about kids? Catherine Zoller makes the book come to life as she adds her flare for Dr. Seuss style rhyme to the incredible message of life and hope in this 48 page illustrated book that really can be shared with kids in easy-to-understand language and humor. This is a must for every child's library.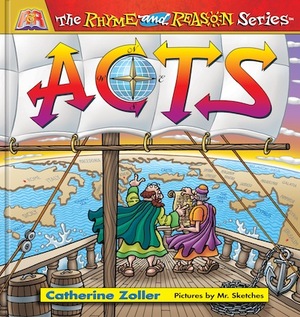 Catherine Zoller
Rhyme & Reason – Acts
Follow the amazing stories of the apostles, the conversion of Saul to the apostle Paul and the simple faith of the church as they saw the God of miracles.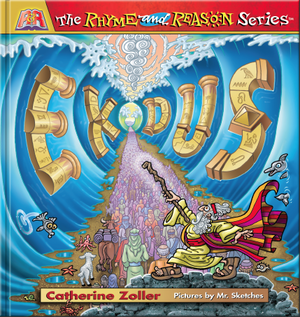 Catherine Zoller
Rhyme & Reason – Exodus
The miracles and journey of the Israelites through the desert comes to life in EXODUS revealing God as our Deliverer and Protector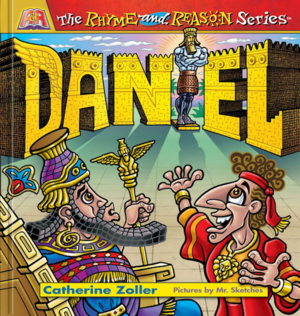 Catherine Zoller
Rhyme & Reason – Daniel
Esther was not only beautiful outside but inside. Her willingness to obey God and listen to the advice of others opened the door that moved her to a place of honor but also became a door of salvation for her the Jewish people. This is a wonderful story for children to understand how the obedience of one person can impact an entire nation.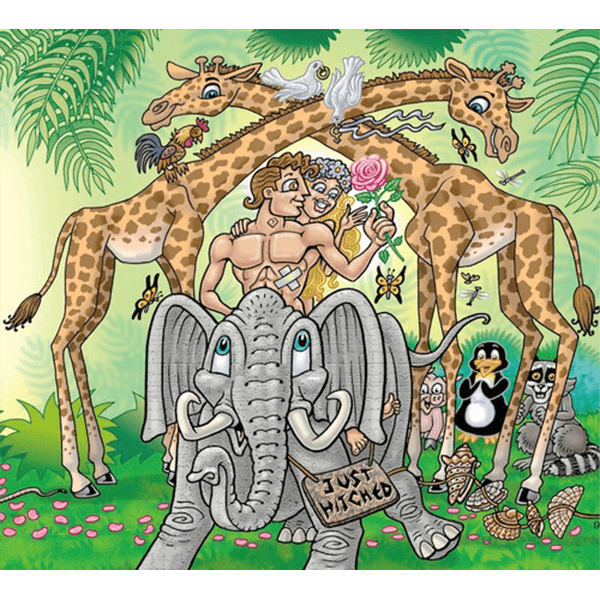 Catherine Zoller
Rhyme & Reason – Wall Wraps
Wall wraps have been used to transform the interiors of churches in children's departments, daycare facilities and schools across the country for the last several years. To date the most popular choices have included nature scenes and space scenes which can turn plain walls into colorful learning environments. However, the newest idea in design for children's areas comes from the Rhyme and Reason book series written by Catherine Zoller and illustrated by David Wilson.
When it comes to marketing, publicity, and representing her clients, Karen Hardin is a tiger. She's not afraid to get in the ring and fight for you. All I know is that she got results for me that the big name publishers couldn't get. Karen is definitely someone I want on my team!
Max Davis
Karen is part of a select few who enhance the projects and mission of the people she works with. She is on a very short list of people I can say that about, and honestly mean it.
Ron DiCianni
Karen Hardin is an awesome writer and has many wonderful articles online, she is one of the people I glean much wisdom and insight from, I know you will enjoy her writings.
Kim Potter
Karen helped turn our dream into reality. She professionally navigated our publishing projects from draft to completion with the ease that could only come with years of seasoned experience. I highly recommend Karen's services to all those who are serious about quality book projects.
Lisa Cherry